PLASMA
Summary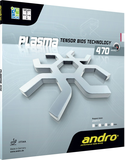 Andro Plasma 470
The most powerful of the three PLASMA rubbers is specifically designed for the top class player. Despite its middle hard sponge the PLASMA 470 provides a soft ...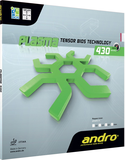 Andro Plasma 430
The PLASMA 430 will appeal to every player right from the beginning. The sponge is 5 degree softer compared to the 470. In combination with its high ...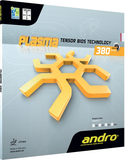 Andro Plasma 380
The PLASMA 380 will inspire all players searching for an ultra soft and super elastic attacking rubber. The 380 convinces by its extraordinary good control for the ...